Gathering in a Time of Plague
October 2020 to May 2021
Forcing Hyacinth, Kelvin Atmadibrata, 2019. Helsinki. Photo by Julius Töyrylä.

We have established VSSL in a time of plague. In response to the conditions of pandemic, we intend that the studio remains a place where performance practices may continue to unfold, unmediated by the screen. Our work continues to foreground the power and immediacy of live performance.

Our first public programme - Gathering in a Time of Plague - involves a number of developmental and performance opportunities, which were programmed by invitation and open call.

The programme is made possible thanks to public funding from Arts Council England.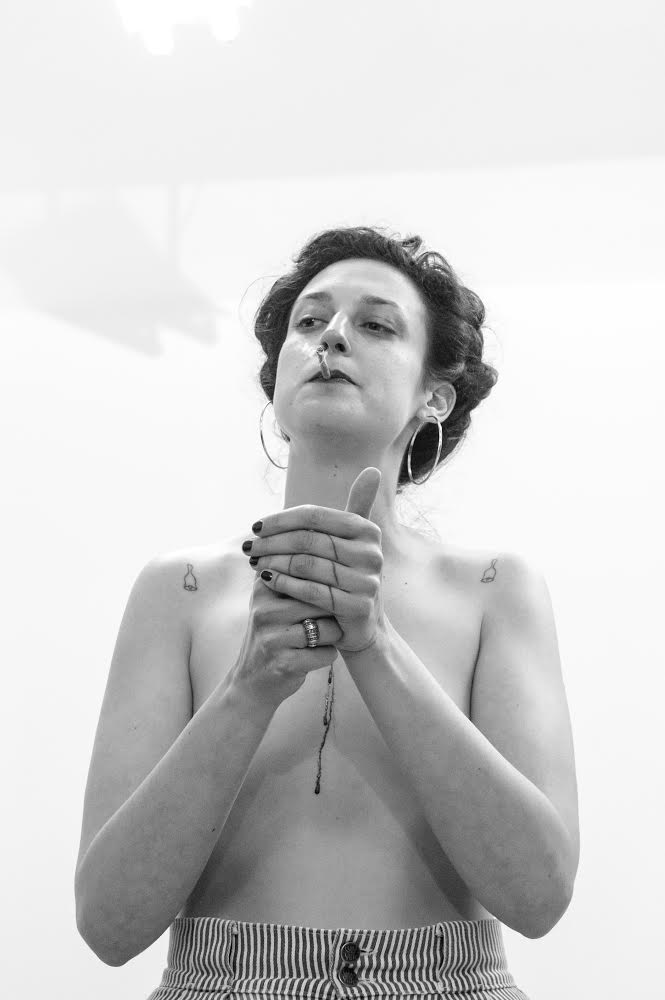 What is a sense of self?
, Adriana Disman, 2019
.
Presented by Cross Attic & Holešovická Šachta, Prague. Photo: Svetlana Lopedo.
Studio Residencies
Our studio community will be joined by artists
Kelvin Atmadibrata
and
Adriana Disman,
who will undertake seven month studio residencies at VSSL, supported by Arts Council England and ]performance s p a c e[.
As an expansion of my post-graduate investigation of the performing masculine body, I was introduced to the language of queer abstraction and minimalist erotica that I have since been experimenting and developing within my illustration of the mecha and transhumanist fantasy. The past months of lockdown and consequential shift towards the digital have also evoked queries upon my personal pace as I struggled to keep up with both the pandemic and the online, both that have more than ever, evolved with such robust momentums. I plan to utilize the studio space, peer and mentoring support with V SS L to reflect on these observations and refocus my productive engine with the ultimate aim of progressing my current artistic inquiries.
Kelvin Atmadibrata
The love of my life is performance art. In the current context in which we are not able to witness the work of others, my own practice has shrivelled. It has no physical or mental space. It needs the nourishment and accountability to more creatures, to discover how it is now and what serves it. Through the support of this residency, I intent to cultivate a nourishing studio culture that mobilises potential exchange between artists to re-energise my commitment to my own practice. I am not looking for a simple physical space from which to transplant an already known practice, I'm looking for sparring partners who will challenge and push me with love and become part of the space that will form the practice. I dream that in this way, I might find some delicious edges from which to push off and kick out into a new ocean. Performance is vast.
Adriana Disman
Performance Programme
Gathering in a Time of Plague
also features seven live performance works taking place at VSSL between January and May. Further details regarding the performances will be announced in the new year.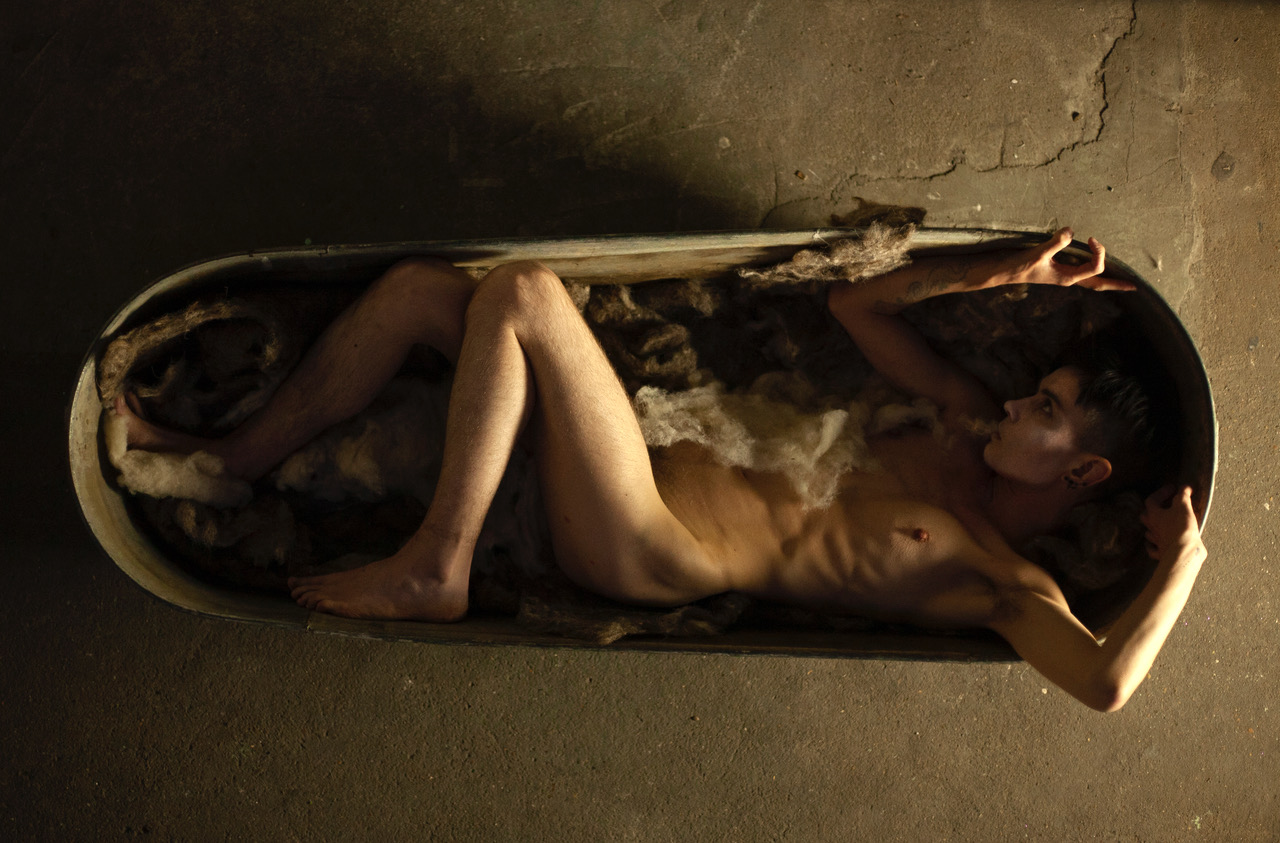 E.M. Parry
E.M. Parry is a transgender, trans-disciplinary artist, working and playing across scenography, performance, drag and visual art. Flitting between genres and platforms, their work has been seen at Shakespeare's Globe and the Royal Vauxhall Tavern, the V&A Museum and Bethnal Green Working Man's Club, international opera stages and leaky basements. They work with, through and for the queer body, squinting at history, flirting with ghosts and the things that go bump in the margins.
www.emparry.com
Image:
Cocoon Ritual
, Image courtesy of the artist.
Jade Blackstock
Jade (B. 1993, Birmingham) is a UK-based, British Jamaican performance artist. Her work explores questions of the body and identity in relation to historical, cultural and personal events and experiences. Her practice is particularly anchored in exploring Afro-Caribbean customs, rituals and material, and attempts to unpack how prejudicially embedded histories impact the lives and current representations of people of colour. She seeks to highlight how the body, material and space have shared capabilities of holding, transferring and embodying collective pasts or memories, which bears importance in our understanding of selves and each other. Themes of race and Black identity, feminism, ownership, class and loss are present in her work.
www.jadeblackstock.com
Image courtesy of the artist.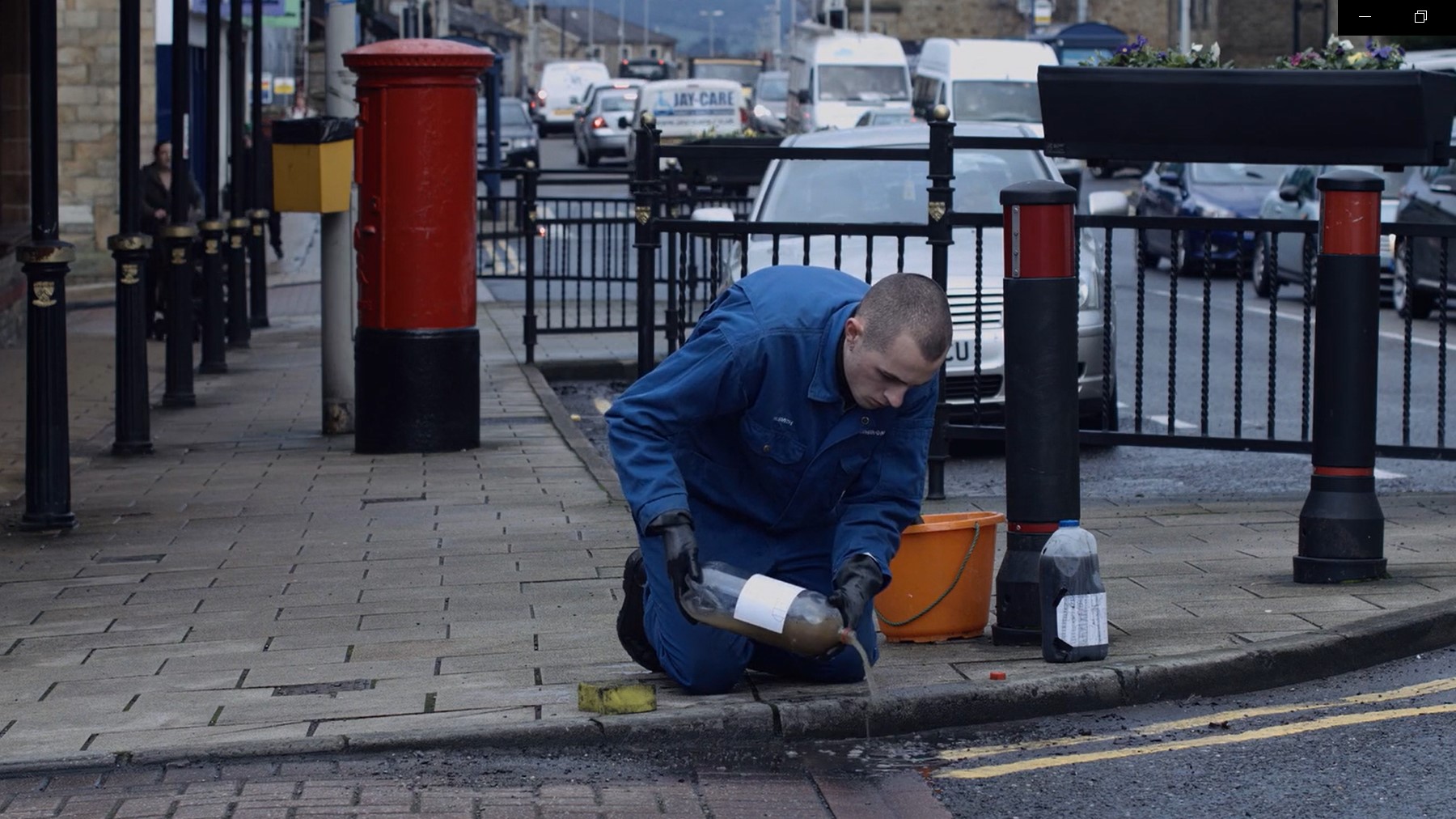 Jasper Llewellyn
"My work attempts to trace and align with the latent, emergent characteristics of situations, sites and objects, as part of a more fundamental concern with mapping the (affective) composition of ordinary life. My practice typically involves the enaction of various sonic/written/sculptural/action-based doing-thinking strategies in public and domestic spaces, as a means to attune to the specific energetic, atmospheric dynamics of the site(uation). My recent work has been particularly concerned with improvisation, as a methodological approach in both living and art-making and as a key component in the ongoing actualization of ordinary life."
www.jasperllewellyn.co.uk/
Image:
Annotation
, 2020. Image courtesy of the artist.
Kimvi
Kimvi (b.1982) is a Welsh born, Vietnamese visual and performance artist who is influenced by materiality and the environment. Her work explores the interdisciplinary qualities of materials; drawing on her background in textile, craft and design, her practice is multi-disciplinary and expansive and has been supported by artists such as Jurgen Fritz (Black Market International), La Juan Gallery, Helen Spackman & Ernst Fischer (LIBENZ) and ]Performance Space[ . Based in Hampshire, England, She graduated with a BA in Fine Art Sculpture from Winchester School of Art (2011). She is an international artist whose work have been shown at festivals across Europe, to include; Territori (Ibiza, Spain, 2020), Eugénio de Almeida Foundation (Evora, Portugal, 2019), BSide War 'After Hiroshima' (Udine, Italy, 2019) & International Theatre and Art Festival (Valladolid, Spain, 2018).
www.kimvi.co
Image:
Sign for Peace
, 3rd edtion, Kimvi, 2017. 3 hours durational performance Hastings. East Sussex,
England. Still from video. Image by Greig Burgoyne.
Niya B
Niya B is a transfeminist artist, working at the intersections of visual art and performance to explore themes related to ecology, posthumanism, (trans)gender politics and equity in mental health. She uses video, soundscapes, text, voice-over, live image feed and live acts to create a meditative space of vulnerability, affect and interdependence.
www.niyab.com
Image:
Snake Woman,
Niya B. Photo by Zbigniew Tomasz Kotkiewicz.
Shaun Caton
Shaun Caton has made about 400 live performances over the past 33 years. Shaun understands Performance as a shamanic process of image making using the body as a tool instead of a brush or camera. Performances, often durational in the past incorporate painting, writing, movements, spoken word and sound.
Recent highlights include: 'Il Giardino Grottesco' The 58th Venice Biennale Palazzo Pesaro Papafava (Alive in the Universe) June 2nd 2019. 'For Old Times' Sake' Cill Rialaig Arts Centre, County Kerry, Ireland, July 2017. 'Rainschemes For Insomniacs: A Kitchen Stink Drama' Produced by the Pacitti Company for SPILL Festival of Performance, 2016.
www.shauncaton.co.uk/
Image courtesy of the artist.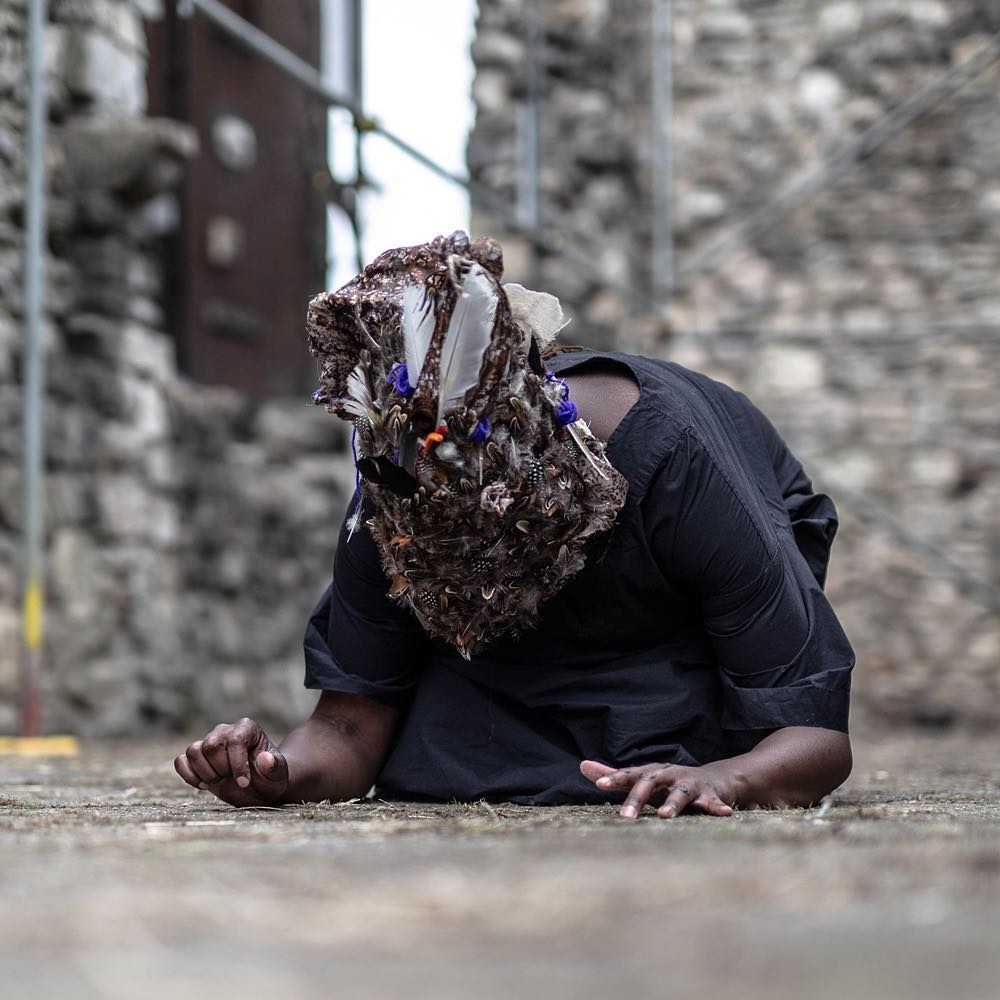 Chinasa Vivian Ezugha
Chinasa Vivian Ezugha is a Nigerian-born artist living and working in Hampshire. Her work looks at the transition of Black women and their identity within culture from colonised subjects to emancipated figures. Vivian works predominantly in performance, using the medium to decontextualise and reconstruct what it means to be alive in this present time andtoprotest for a worldwhere we are all allowed to dream. She is the founder of
Live Art in Wymondham
, a one-day site-specific series of events that aimed to bring emerging artists working in live art to rural Norfolk.
Her work has been presented in venues across Europe, America and the UK, including In Between Time Festival(Bristol, 2017),SPILL Festival (Ipswich, 2018) and Rapid Pulse International Performance Art Festival (Chicago, 2015). She is the winner of the New Art Exchange Open Main Prize (2019), and a recipient of the Santander Universities Post Covid-19 Performance Making Enterprise Award (2020).
vcezugha.wixsite.com/work-in-progress

Image: Rara Avis, the perception of the Gothic,
ArtVault, Southampton, England, 2018.
Image courtesy of the artist.