Adriana Disman
Studio Resident: Gathering in a Time of Plague, 2020/21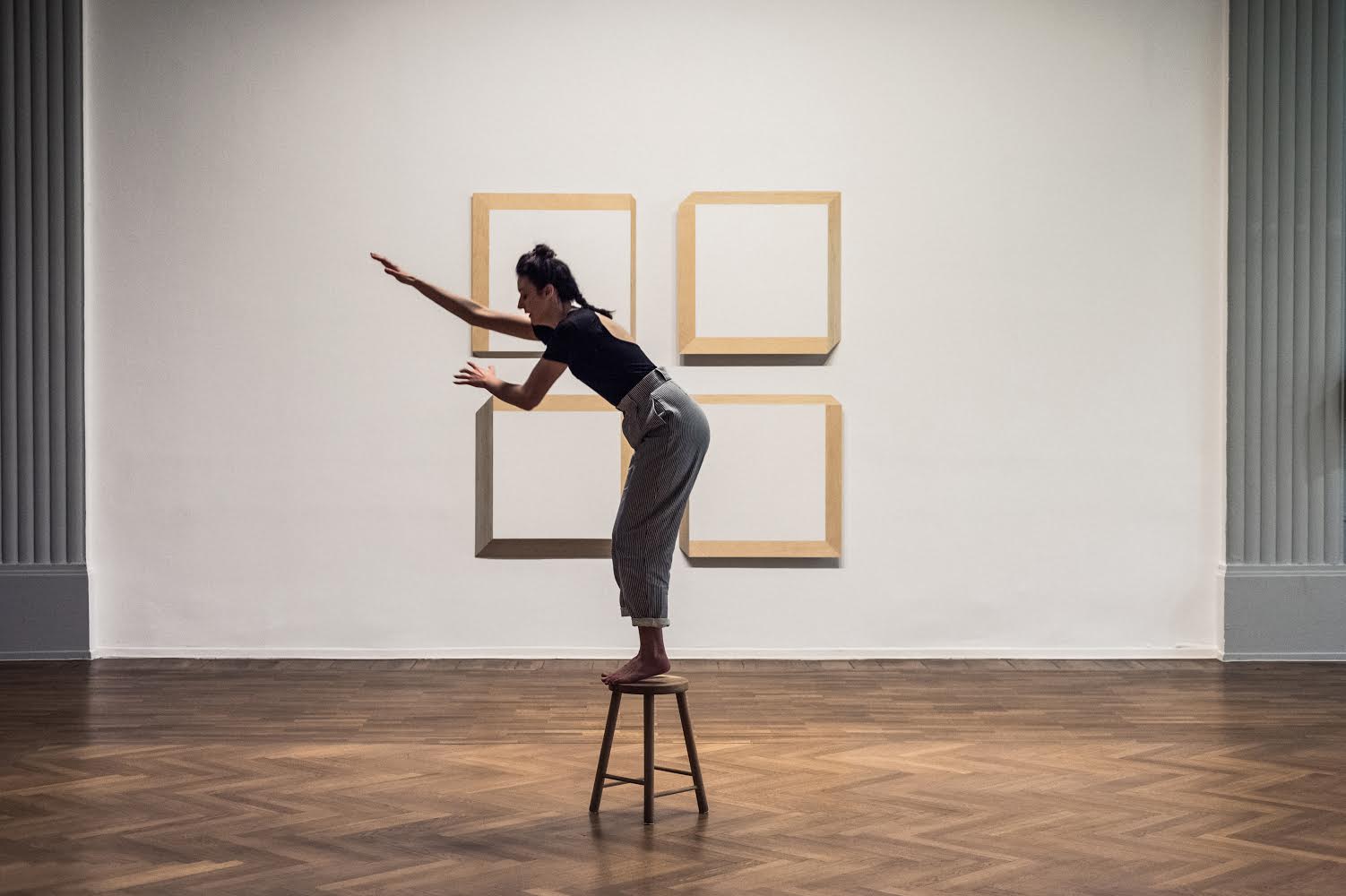 Thresholding, 2019. Curated by Caroline Andrieux at Casino Luxembourg - Forum d'Art Contemporain in Luxembourg City. Photo: Mike Zenari.


" The love of my life is performance art. In the current context in which we are not able to witness the work of others, my own practice has shrivelled. It has no physical or mental space. It needs the nourishment and accountability to more creatures, to discover how it is now and what serves it. Through the support of this residency, I intent to cultivate a nourishing studio culture that mobilises potential exchange between artists to re-energise my commitment to my own practice. I am not looking for a simple physical space from which to transplant an already known practice, I'm looking for sparring partners who will challenge and push me with love and become part of the space that will form the practice. I dream that in this way, I might find some delicious edges from which to push off and kick out into a new ocean. Performance is vast."


Adriana Disman is a performance art maker, thinker, and writer.

Since 2010, her solo work has been presented in numerous festivals and galleries across Canada, the United States, Europe, and India. Her practice searches for minor modes of resistance as she seeks liberation – an interdependent and as yet un-imagined state – through refusing to adhere to the logics of power. Often engaging with self-wounding, her work is minimal, poetic, and intense.

Disman's writing on performance can be found in both academic and arts publications, and she is currently co-editing a book entitled "50 Key Performance Artists" for Routledge with T. Nikki Cesare Schotzko. Previously, she organised in support of the performances of others through multiple platforms including LINK & PIN Performance Art Series (Toronto & Montreal), RATS9 Gallerie (Montreal), and The School of Making Thinking (New York). Currently a PhD candidate at Queen Mary University of London under Dominic Johnson, Disman writes on the pathologisation of self-wounding performance art.

VSSL studio
Enclave, 50 Resolution Way
Deptford, London, UK
SE8 4AL
Contact: info@vssl-studio.org
Join our
mailing list
& follow our
Facebook
&
Instagram
.
VSSL studio logo design by Ben Normanton.
---