studio - desk - project - exhibition

VSSL is a container. We are home to a core group of
studio artists and desk members,
who use the space for creative work as well as their public-facing
projects
, and we host short-term residencies, rehearsals and
events
led by artists in our network.
desk membership
We have a subsidised membership model, and are currently recruiting for artists, producers, curators, researchers and other creatives to join our small studio community at VSSL through desk scheme membership.
The cost of membership is £75 per month and includes:
Regular 24/7 hot-desk access to our creative workspace in Deptford, including free WiFi. There are communal toilets and a kitchen on site

Occasional free private use of the space, in negotiation with the VSSL team

Access to VSSL team and our network for advice and other support

Networking with other producers, curators, researchers and artists

Use of VSSL studio as a postal address

Substantially discounted rental of the venue for artistic projects

Profiling of studio members' practices and projects through VSSL's website and social media
As an active venue and project space, the studio will occasionally close for events and inhouse curatorial projects, as well as private hires - advance notice of these dates and times will always be given. This is reflected in the subsidised membership rate.
We encourage you to read our
about page
, and look at our
archive
to see the kinds of practices and communities which orient around the space.
Deadline: rolling - so please be in touch as soon as possible: benjamin@vssl-studio.org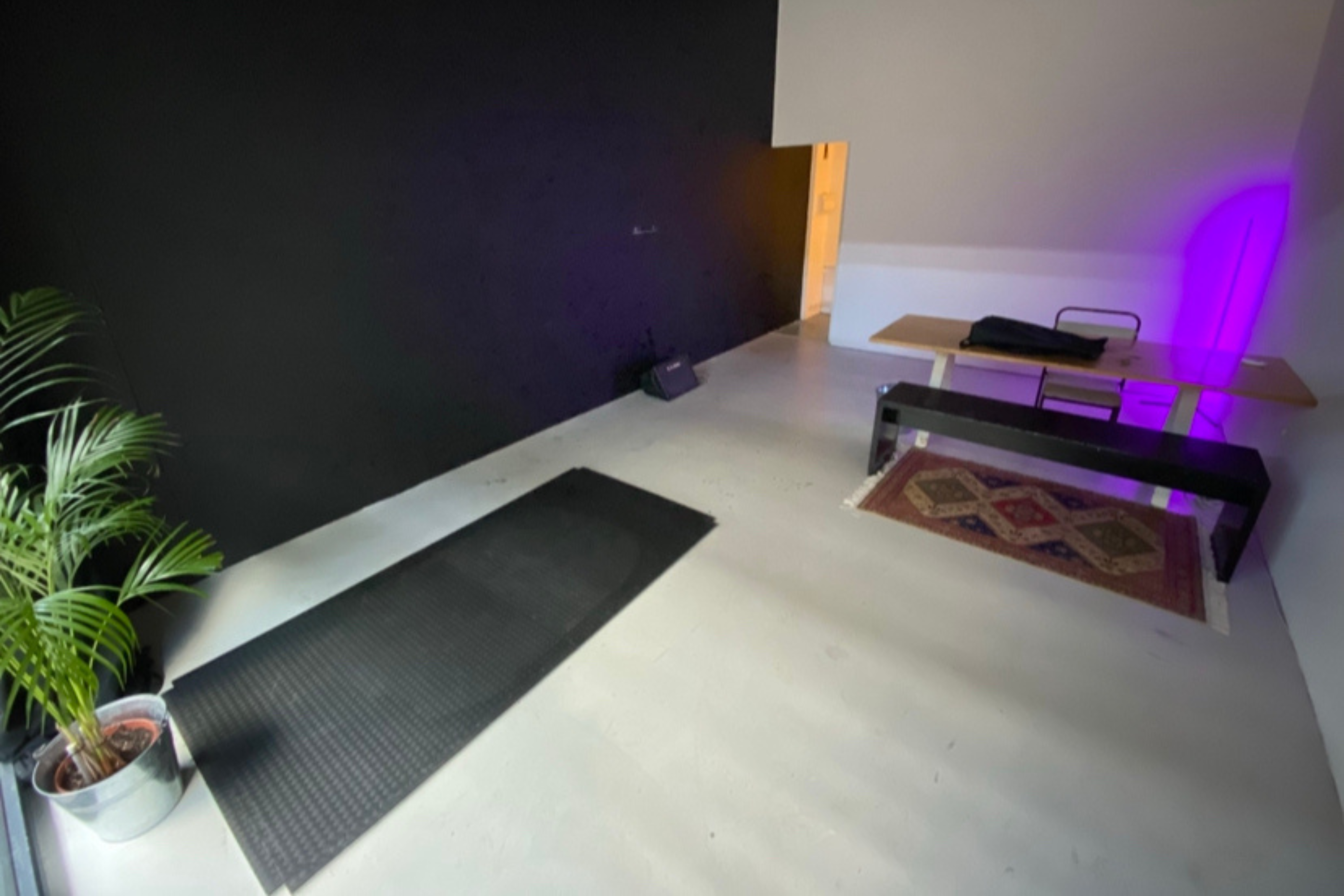 rental / short term use

We welcome proposals for short term rentals use of the space and will negotiate contributions to our running costs dependent on the circumstances of individual artists and clients.
We have supported exhibitions, performances, film screenings, seminars, workshops, pop-ups, rehearsals and othersmall scale events.
Links to projects we have hosted in this way are below.
Please contact
benjamin@vssl-studio.org
directly.
Luca Bosani - C0041: Time's Up - March 2023 - Image curtesy of the artist.
Live Art Club, June 2022. Photo by QueerGarden.
Benjamin Sebastian - Working With Entities//Setting Intent - 2021 - Image curtesy of the artist.
about the space
Our studio is situated two minutes walk from Deptford railway station, in a busy artistic community, surrounded by multiple studios and commercial galleries.

VSSL measures around 6m x 4m, with an additional storage unit at the back of the space. It is glass fronted with lots of natural light, though with the possibility of drawing a curtain for privacy. There is a large workbench and fast wifi. We have a microwave and kettle, and there is a fridge in the communal kitchen.

We are a Community Interest Company - meaning we are a non-profit space. Income we receive from these relationships goes towards the physical and digital running costs of the organisation, and our artistic programmes.
VSSL studio
Enclave, 50 Resolution Way
Deptford, London, UK
SE8 4AL
Contact: info@vssl-studio.org
Join our
mailing list
& follow our
Facebook
&
Instagram
.
VSSL studio logo design by Ben Normanton.
---