Alicia Radage + Benjamin Sebastian
JUNE 2023
"While distinct in formal approaches, their practices enact a convergence at the thresholds of esoteric, spiritual and more-or-other-than-human domains and utterances."
Launch Event:
6-9pm, Friday the 2nd of June 2023
RSVP for the launch event HERE

Exhibition Opening Hours:
12-5pm, Thursday to Sunday - 1st to 18th of June 2023
Facebook Event Page
Curatorial Interventions:
6-9pm, Friday 2nd of June 2023
Performative interventions from A. Radage & B. Sebastian
RSVP here
6-8pm, Saturday the 17th of June 2023
Tamsin Hong (Curator, Exhibitions - Serpentine Galleries) in conversation with

A. Radage & B. Sebastian
BOOK here
image courtesy of Benjamin Sebastian.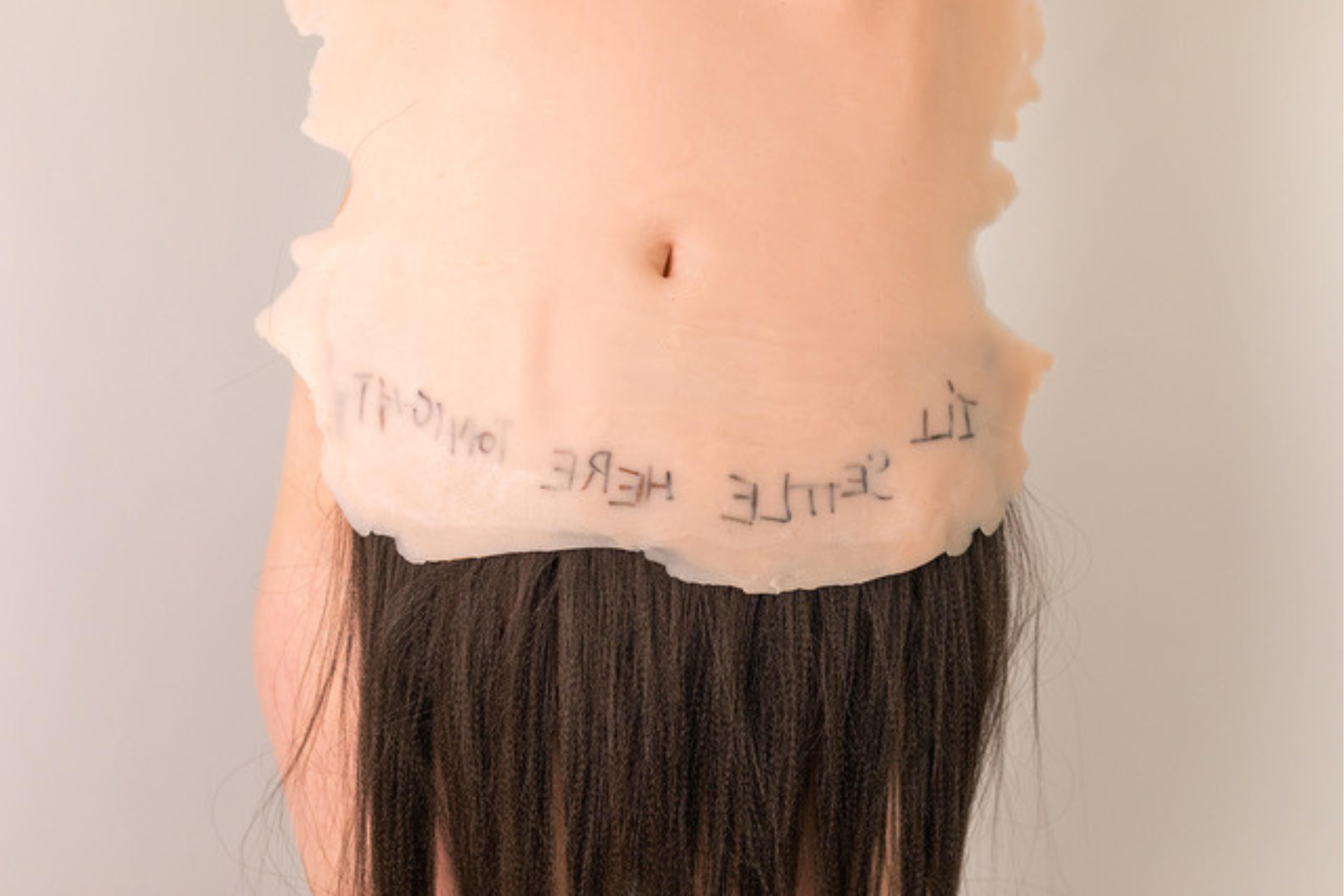 image courtesy of Alicia Radage.
VSSL Studio are proud to present the inaugural offering of the FACET programme, featuring a joint exhibition from artists Alicia Radage and Benjamin Sebastian. While distinct in formal approaches, their practices enact a convergence at the thresholds of esoteric, spiritual and more-or-other-than-human domains and utterances.

Radage's work in performance, sculpture, video and sound, channels their research on neurodiverse experiences and animist practices, ultimately seeking to reconnect with the spiritual and non-human worlds through inter-entity communication. Sebastian's practice as a trans-disciplinary artist-curator is anchored in world-making experiments and processes of bricolage, often employing emotive and esoteric methodologies to subvert normative structures, through the mediums of video, performance, sculpture & installation.

The exhibition will showcase existing works by Radage and Sebastian, presented in dialogue with each other to reveal the underlying connections between their practices. The show's curatorial approach seeks to highlight the artists shared interest in alternative ontologies and their ongoing exploration of more-or-other-than-human perspectives. Through this joint exhibition, Radage and Sebastian invite audiences on a journey to reimagine our relationships with the seen and un-seen (as well as known and unknown) world(s), so that we way continue to consider alternative ways of being.

ABOUT ALICIA:
Radage's practice manifests through performance, video, sculpture and sound. Their current research looks at the intersection between Neurodiverse experience and Animist practice, looking to ways of communicating and being outside of neurotypical, late capitalism. Their core concern is remembering a fluency in spiritual connection to the more than human. Their practice is activated through intuiting forms of interspecies communication. Alicia has taught at Universities on Fine Art and Theatre courses for both MA and BA courses. They have shown their work within the UK and internationally (Whitstable Biennale, MOMA Bogotá, Venice International Performance Art Week, GIANT Gallery, SPILL Festival, Perfolink Chile, Parlour London, Meno Parkas Lithuania). They have been supported by Arts Council England, The British Council and Shape Arts. Alicia graduated from The Central School of Speech and Drama in 2011 with a Distinction in Advanced Theatre Practice.

aliciaradage.com

ABOUT BENJAMIN:
Benjamin Sebastian (b. Cairns*, AUS. 1980) is a trans-disciplinary artist-curator based in London. Their practice might be imagined as a constellation of mirrors; reflecting aspects of the body, time & space they inhabit - or - as world-making experiments; manifested through processes of bricolage, assemblage & ritual. Sebastian understands their artistic work as an anarcho-queer technology in the aid of queer, de-colonial & trans-humanist endeavour - activated through emotive, erotic & esoteric methodologies - driven by their neuro-divergent and non-binary experience. Sebastian received their BA Fine Art (HONS) from the University of Lincoln and is currently enrolled on the MA Curating Art and Public Programmes through Whitechapel Gallery. They are Chief Curator & Co-founding Director of ]performance s p a c e [ (]ps[) and Co-founding Co-director of VSSL Studio. Some of their most recent projects have included; guest curating the 'INTERSECT' series at LADA, speaking on the symposiums; 'Art, Memory & Place' at Turner Contemporary and 'Un-dating the Obvious; Wired Love, Desire and Care' at IKLECTIK, curating 'PSX: A Decade of Performance Art in the U.K.' on behalf of ]ps[, exhibition of their solo show; 'Working With Entities//Setting Intent' at VSSL Studio, and performance of their live installation; '3 Reflections²' at the I.C.A.

*The Gimuy Walubara Yidinji and the Yirrganydji peoples are the traditional custodians of Cairns and the surrounding district. Gimuy is the traditional place name for the area Cairns City now occupies. Sebastian wishes to pay respect to the Gimuy Walubara Yidinji and Yirrganydji Elders, both past and present, and extend that respect to all Indigenous Australians.

benjamin-sebastian.com

VSSL studio
Enclave, 50 Resolution Way
Deptford, London, UK
SE8 4AL
Contact: info@vssl-studio.org
Join our
mailing list
& follow our
Facebook
&
Instagram
.
VSSL studio logo design by Ben Normanton.
---